I'm not a big fan of "stuff". The more I move around, the less I want to own things that I have to move from place to place. The less I want to own things in general, really. If I can't or won't transport it, whatever it is, I just don't need it in the first place. If I haven't worn it in a year, forgot I had it, or have other things that could substitute for it, that's one more item I can donate to someone who might find it useful.
There are exceptions, of course. I have a few boxes of memories in my parents' basement. Photos, dolls and children's books I've been saving "for someday", thirteen years of yearbooks, textbooks from college and graduate school that I might reference if I ever pursue a doctorate.
Overall, though, I make an effort to use what I have and think very carefully before I buy anything new. Again, there are exceptions. Namely for books.
I've been thinking about consumerism a lot lately because it's that time of year where we turn from being thankful for what we have to becoming obsessed with acquiring more.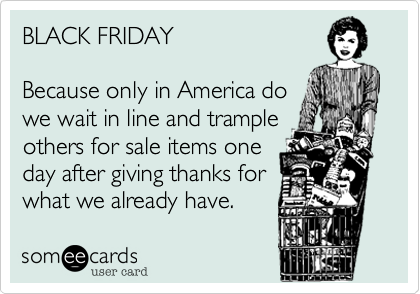 ---
Back in February I spent a long weekend in Ubud, Bali, recuperating from a week in Battambang, Cambodia with the grade ten students at my school. It was a deliciously relaxing three-day period in which I did yoga, walked for hours, ate delicious food, made photographs, read a lot, and wrote even more.
While exploring Ubud, I wandered into more than a few jewelry stores. I've always admired really classic pieces that are elegant, subtle, go with everything, and will never go out of style. Bali produces a lot of silver, my favorite metal because of its versatility. It took me three trips to the same store to look at the same necklace before I finally decided to buy it.
I wore that necklace to school today and a couple of my students asked what it said. I turned over each side and read it aloud to them, "Dance. Share love. Forgive."
Dance.
Share love.
Forgive.
Dance.
Share love.
Forgive.
Repeat.
That's what living is all about. That's what the holiday season, the sprint between Thanksgiving and Christmas (regardless of whether you personally celebrate), really should be about.
---
It's the middle of December.
People are excited about the time of year, perhaps anxious about entertaining family members and friends, finalizing travel plans, and looking for ideas of what to give those they love. We all aim for something meaningful, something that is put out on display and remembered rather than something that ends up shoved in the back of the closet, regifted, or donated. We want to express our love towards the people in our lives through actions (love is a verb!) rather than presenting our people with "stuff" in the hopes that they find a use for it. We want to do something that shows our people that we hear them, we're listening, we're there for them, we understand, we care.
For the last year, I've made donations to several organizations (including GiveWell, Against Malaria, SCI, and CARE) in honor of a number of people in my life for a variety of gift-giving occasions. All of those people have told me that they were, indeed, honored. They were glad that they'd helped others who need it, glad that they could play a role in improving society for all.
I find immense value in cultivating connections with others in our increasingly fractured world. I am willing to argue that human connection is the greatest gift we can all give or receive. Ten months ago, I bought a necklace to remind me. Today, I remembered.
---
Dance. We are, all of us, trying to create a world where we can live peacefully, eat well, sleep soundly, fulfill our desires, learn endlessly, and be our best selves as frequently as possible.
Share love. We have the ability to give in everything that we do. We can share anything from a smile to a good book, from an idea to a call to action. The positive things that we do for ourselves and those around us are acts of love. They are easy and cost nothing.
Forgive. We owe it to ourselves to move forward, to the greatest extent that we can. Dialogue and reconciliation about what has hurt us can free us from those feelings, form common ground from difference, and allow us to turn our energies elsewhere.
In the frenzy of the weeks ahead, I will be doing my best to remain grounded and to give what I can in the ways that I can. I encourage all of you to join me and to do the same. Together, we can create the world that we all deserve to inhabit.
To my students, today and every day, thank you for reminding me about what counts.
Who would we be if we could not sympathize with those who are not us or ours? Who would we be if we could not forget ourselves, at least some of the time? Who would we be if we could not learn? Forgive? Become something other than we are? – Susan Sontag